Dirty Hungarian Phrasebook
Hungarian may be the most difficult language in the world for an English-speaker to learn, for a number of grammar, spelling, and pronunciation reasons, so misunderstandings may of course arise.
Today I rescue one of the funniest gags by Monty Python: the Dirty Hungarian Phrasebook.  So relax and have fun!
… Yes, I know they are just speaking gibberish and it's not really Hungarian, but it's so funny!
The Funniest Joke in the World
In my opinion, one of the best gags in the history of humour. It explains the story of the creation and the strategic military use during the Second World War of "the funniest joke in the world".
Monty Python (sometimes known as The Pythons) were a British surreal comedy group who created the sketch comedy show Monty Python's Flying Circus, that first aired on the BBC on October 5, 1969. Forty-five episodes were made over four series. The Python phenomenon developed from the television series into something larger in scope and impact, spawning touring stage shows, films, numerous albums, several books, and a stage musical. The group's influence on comedy has been compared to The Beatles' influence on music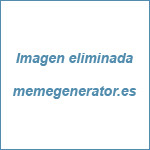 Recommended Posts:
Financial Translation 234 Financial Translator